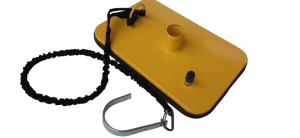 When the door seal cannot be broken!
Sometimes the door seal cannot be broken and the use the door nozzle is not possible. Then the Evaqvent suction plate (Patent No. GB2593420B) can be used to ventilate via one of the corner vents. This requires that the vents are not taped from the inside of the container.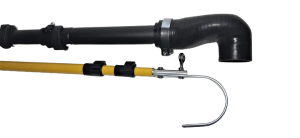 No need for step ladder!
Shipping containers commonly rest on a trailer at a loading dock when they are to be ventilated. The telescopic kit allows the suction plate to be mounted from the ground without the use of a step ladder.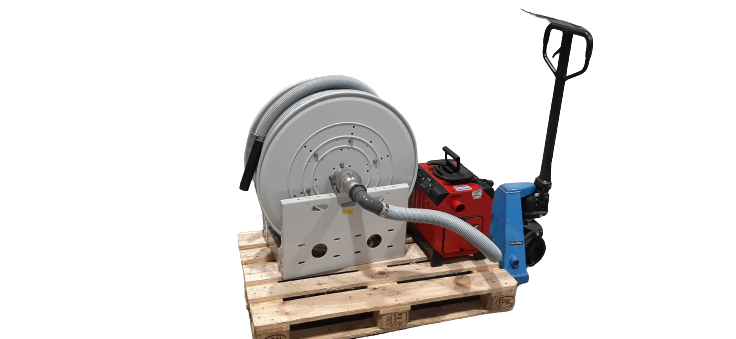 No hose hassle!
When the extraction turbine is placed inside the warehouse gate, long hoses are needed to reach the top corner vent at the front end of the container.  The hose reel makes the handling and storage of the hose easier.
All items fit easily on standard pallet, preferably fitted with one or two pallet collars to keep items in place when moved around (not shown here).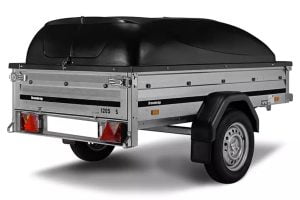 No need for shelter!
All items in the Light duty kit – as well as the telescopic kit – fit in the mini trailer. Our mini trailer (offered in Sweden only) is easily moved by hand between containers and is also registered for public traffic.
Get in touch with Evaqvent