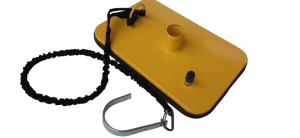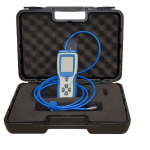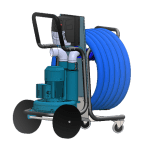 The Heavy Duty Kit is designed to work with both the Evaqvent door nozzle and suction plate.
The Heavy Duty Kit includes a highly effective extraction turbine mounted on a wheel cart with an integrated hose rack, that holds approximately 10 m. The cart can easily be pushed between locations.
The Heavy Duty Kit is available with both one-phase and three-phase motors, with voltage and frequency, according to country specific demands.
The Heavy Duty Kit includes everything needed to carry out the pre-ventilation: Evaqvent door nozzle, extraction turbine, hoses, vacuum meter, sampling probe and connectors.
Optional accessories: Evaqvent suction plate, Telescopic kit.
Get in touch with Evaqvent